Royal Cave Honey: A Royal Treatment
Royal Cave Honey is considered one of the rarest and most luxurious types of honey. It's supremely potent in health-giving nutrients, highly aromatic and utterly sublime in taste, this is true luxury.
The effort that goes into bringing the Royal Cave Honey from remote areas and the highly nutritional value is part of what makes this honey so special and unique. Royal Cave Honey is particularly expensive but with good reason, and the story behind it is quite extraordinary.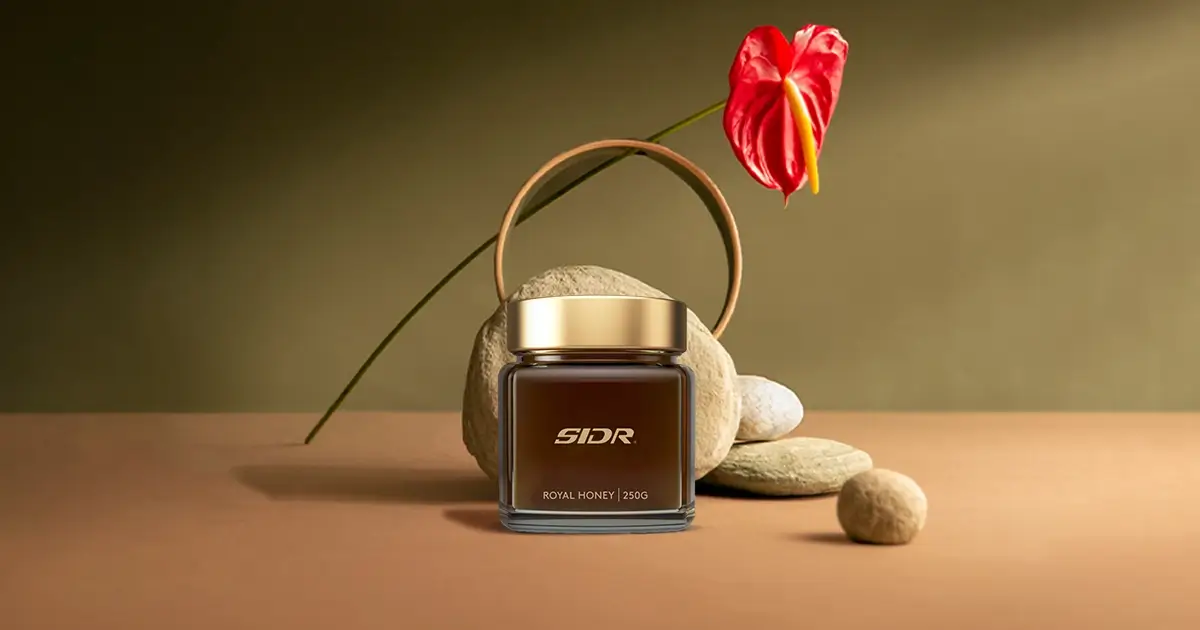 Royal Cave Honey from Yemen
Royal Cave Honey from Wadi Amd in Yemen is harvested from caves high in the mountains where the inside is protected from the natural elements.
The bees make wild hives to produce this raw honey that has not been exposed to the sun, retaining its thick liquid gold quality, amber color and all its rich nutrients. Its anti-bacterial, anti-viral, and anti-fungal properties boost immunity against diseases and boost energy throughout the day.
The beekeepers have to crawl inside the caves through narrow fissures in the rock and collect just enough so that the bees can still thrive without damaging the hive or these precious creatures. Royal Cave Honey is so rare and so raw and so good.
We work with a cooperative of beekeepers and can only get around 300 to 400 kilos every two years as it's so difficult to find and harvest.
Potent Properties of Royal Cave Honey
Royal Cave Honey has antibacterial and antiseptic properties handed down to it from its mother plant. The SIDR tree is used medicinally from bark to berry. Each part of the tree has a purpose in healing. In addition to its many medicinal uses, SIDR berries are also extremely nutritious — something passed down to the honey as well.
Royal Cave Honey is reported to be particularly good for liver problems, stomach ulcers, respiratory infections, digestive problems, infected wounds and burns, surgical wounds and strengthens the immune system and promotes general health and vitality.
Some honeys are found to have as much as 75-150 mg ascorbic acid per 100g, while others have less than 5mg per 100g. Research has found that darker honeys like the Royal Cave Honey has higher antioxidant properties which helps combat the signs of aging.
Yemen Royal Cave Honey is lauded in ancient religious texts for its curative abilities and considered medical grade with healing properties far higher than standard table honey.
For centuries our forefathers have understood the remarkable healing properties of raw honey and this honey is often called the Manuka of the Middle East.
Disclaimer
You should always consult with your physician or other health care professional before taking any nutritional, herbal remedies or adopting any health advice, whether offered on the Site or otherwise.