7 Health Benefits of Dry Fruits with Honey
A diet specialist and even our parents always recommend consuming a handful of dry fruits daily. Not only are dry fruits healthy and tasty, but they are the best snack to keep your body fit and full of energy. Dry fruits like almonds, walnuts, raisins, cashews, cranberries, apricots, and pistachios contain an abundance of proteins, essential oils, and minerals.
Honey is a rich source of proteins, minerals, good fats, and antioxidants. Undoubtedly, the medical properties of dry fruits and honey complement each other. The mix of these two will surely work as an energy and immunity booster. With its natural sweetness and medical properties, honey will surely add value to dry fruits, and daily consumption of them will improve health concerns as well.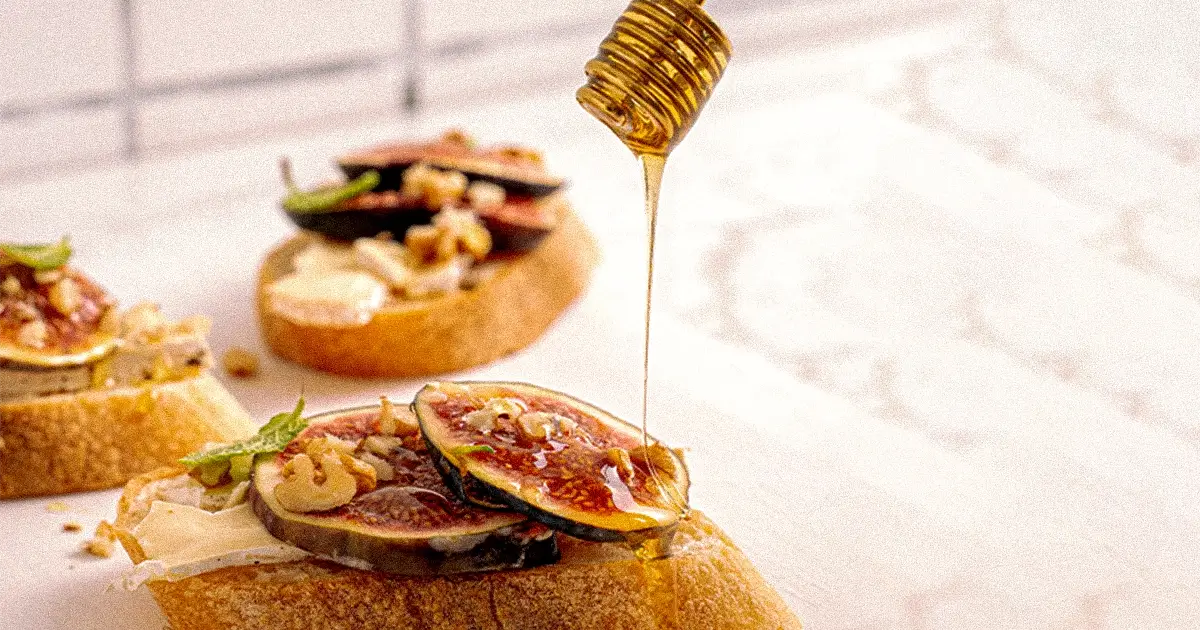 Here are 7 health benefits of dry fruits with honey.
1. It Boosts Immunity
One of the first benefits of mixing dry fruits with honey is that it is a great source for boosting the immune system. Since dry fruits and honey have antioxidant properties, it boosts supplements like Zinc, Iron, and Vitamin B.
Honey has been regarded as boosting immunity since Vedic times. So, why not mix dry fruits with a spoonful of honey into your cereal to boost immunity?
2. It Enhances Brain Health
Dry fruits like almonds are believed to enhance memory power and keep the brain active and healthy.
Vitamin E in almonds is great for improving the overall health of the brain, boosting alertness, preventing cognitive decline, and preserving memory power.
Combining dry fruits with honey will be very effective for overall brain health.
3. It Reduces Unwanted Cholesterol
Health benefits of dry fruits with honey help in reducing bad cholesterol. Almonds along with pecans or walnuts have plentiful of manganese, potassium, magnesium, monounsaturated fats and dietary filaments that help in chopping down LDL or unwanted cholesterol from your body.
While the counter oxidizing properties of honey further lifts the capacity of dry fruits to flush out terrible cholesterol from your body. Average decrease of LDL or bad cholesterol is conceivable when you intake honey.
It might build the degree of HDL or good cholesterol. In this way, if both honey and dry fruits are joined it will help in battling the terrible bad cholesterol.
4. It Cleanses Skins
Honey is known to make your skin sound, it is a deep rooted solution for skin issues. It has cell reinforcement properties subsequently useful for ensuring against skin issues like Eczema, wrinkles, acne, fine lines, and frequent breakouts.
When mixed with dry fruits like almonds, honey is more helpful and compelling. Almonds have Vitamin E, an amazing supplement for sound skin.
Almonds have commixtures that are advantageous for the skin like quercetin, kaempferol, and catechins, which saturates and hydrates the skin.
5. It Helps in Controlling Diabetes
Diabetes is one of the diseases that assaults modern society due to the excessive use of crystallized sugar intake. Honey is a decent substitution of solidified sugar. You must know that consuming an excess amount of crystalized sugar will likely give a rise to blood sugar levels.

Eating dry fruits with honey will help controls diabetes. Since honey is a natural or an alternative sweetener, if you consume it in a limited amount, it will lower the risk of diabetes. The fact is that honey has the ability to lower the elevation of the plasma glucose levels of diabetes.
6. It Helps in Managing Weight
Honey and dry fruits contain healthy fat that can help you manage weight. If you're worried about being underweight and want to gain healthy fat in your body, you must eat dry fruits with honey.
This healthy mixture will give you a jolt of energy throughout the day. Moreover, it will also boost your body's metabolism.
Consuming a handful of dry fruits with honey will help you gain weight in a healthy way.
7. It Enhances Memory
Dry fruits are rich in antioxidants and minerals, which are suitable for the body. Honey is a natural sweetener that has been used for centuries to improve the taste of food. The consumption of dry fruits and honey enhances memory. The antioxidant properties of dry fruits help reduce oxidative stress in the brain, which is associated with memory loss. And honey contains various vitamins and minerals that can help improve cognition.
Dry fruits contain phenolic acids such as gallic acid, rutin, and quercetin. Dry fruits are also a good source of B vitamins, like, thiamine, riboflavin, and pyridoxine, that can help enhance the function of brain cells.
Disclaimer
You should always consult with your physician or other health care professional before taking any nutritional, herbal remedies or adopting any health advice, whether offered on the Site or otherwise.