Yemeni SIDR Honey: A Transcendent Legacy
Yemeni SIDR honey has a history going far back into antiquity, tracing its origins to the tenth century BCE and gaining global fame for its quality.
Prepare to embark on a captivating journey into the world of Yemeni SIDR honey, a rare and luxurious nectar that has bewitched honey enthusiasts across the globe. Nestled in the mountains of Yemen, this exquisite SIDR honey is an artful creation born from the nectar of the SIDR Tree (Ziziphus spina-christi).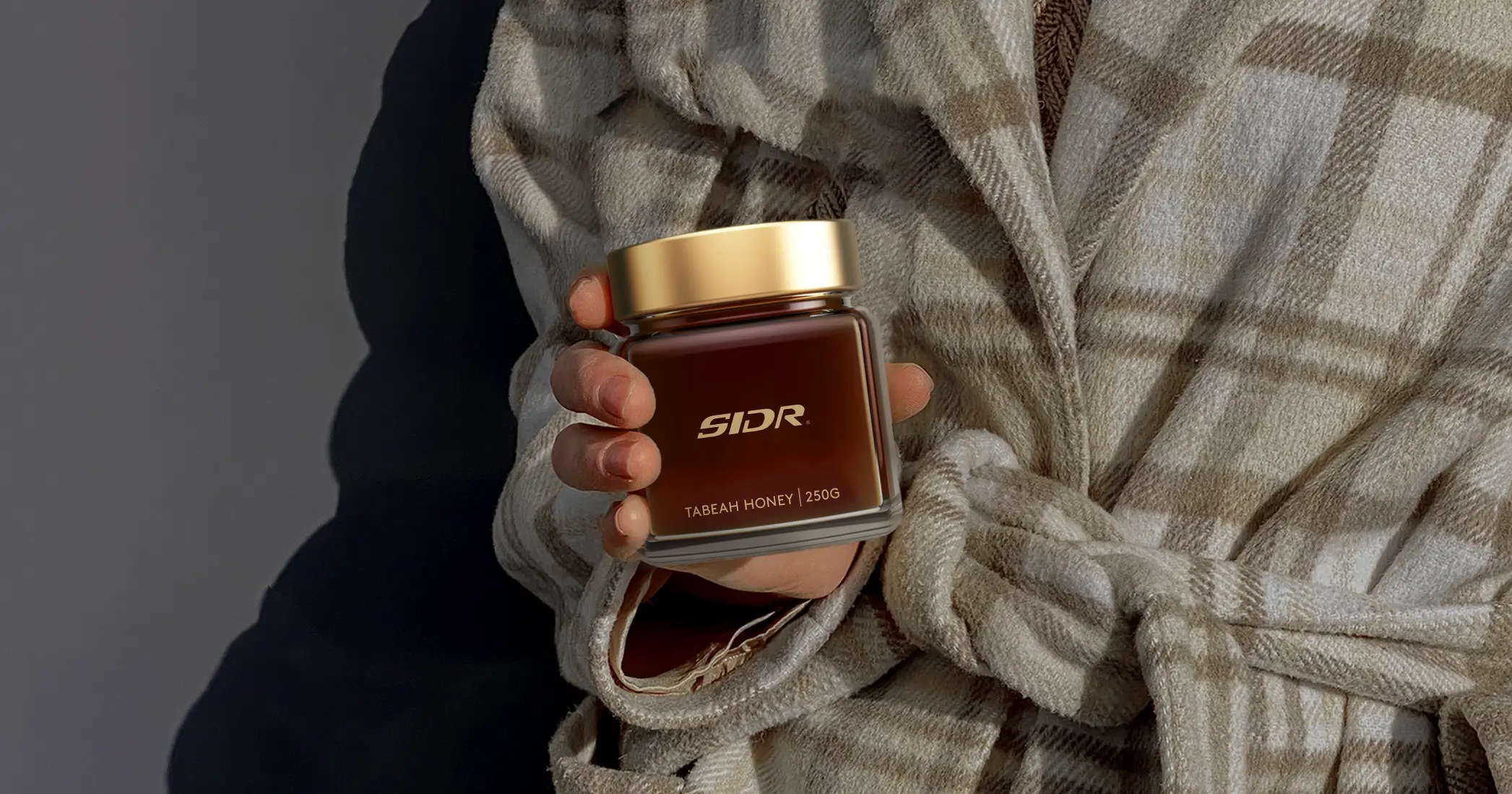 Beyond its exceptional taste, SIDR honey boasts an enchanting history, a challenging harvesting process, and a deep-rooted significance in Yemeni culture. In this expansive exploration, we will unravel the mysteries and intricacies of this coveted luxury honey.
In this article, we will dive into the history, flavors, and luxury of Yemeni SIDR honey and we will explore its unique attributes, cultural importance, and global appeal.
The Origins and Cultural Significance of Yemeni SIDR Honey
Yemeni SIDR honey is not just honey; it's a testament to centuries of tradition and cultural heritage. Its story can be traced back to ancient times when it was revered for its dual role as both a medicinal elixir and a delightful sweetener.
In Yemen, the practice of beekeeping and the craft of producing SIDR honey have been passed down through generations, solidifying its place in the heart of the country's cultural identity. The beekeepers who labor to create this liquid gold employ age-old methods, preserving the authenticity of its production.
The Mystique of SIDR Honey's Characteristics
Yemeni SIDR honey is renowned for its remarkable attributes. It boasts a deep, diversified colors and flavors so rich it's like an orchestra of tastes in your mouth. This unique profile is a direct result of the SIDR Tree's nectar, which contains an abundance of antioxidants and minerals.
Yet, SIDR honey isn't just a treat for the taste buds; it's a treasure trove of potential health benefits, with antibacterial and anti-inflammatory properties that have piqued the interest of natural healing enthusiasts.
The Harvesting of Honey
What adds an extra layer of mystique to SIDR honey is the formidable challenge of harvesting it. The SIDR Tree (Ziziphus spina-christi), shrouded in legends, grows tall and proud in the rugged mountains of Yemen. To collect this precious nectar, beekeepers must venture into remote areas where hives are perched.
What's more, the SIDR Tree's blossoming period is an ephemeral two weeks each year, imposing strict limitations on SIDR honey production. The meticulous art of harvesting SIDR honey from this tree demands not just skill but an unwavering commitment to precision.
Indulging in Luxury
The rarity and health benefits of SIDR honey elevate it to the status of a luxury item coveted by discerning palates worldwide. Its exceptional flavor and unique qualities make it a wise investment for those seeking a premium honey experience.
While its price may be steeper than that of conventional honey, its unparalleled taste and potential health advantages make it an indulgence well worth the cost.
The Global Reach of Yemeni SIDR Honey
The allure of Yemeni SIDR honey knows no boundaries. It is an ambassador of Yemeni's rich heritage, exported to countries across the globe, including the United States, Europe, and Asia.
Its reputation for quality and distinctiveness has made it a sought-after commodity on the international stage, further cementing its status as a global treasure.
The Bottom Line
Yemeni SIDR honey is more than just honey; it's a tapestry woven with history, culture, and nature's finest offerings. Its journey through time, flavor, and luxury is a testament to the enduring appeal of this golden elixir.
As you explore the enchanting world of honey, consider indulging in the timeless allure of SIDR honey—an investment in taste, tradition, and well-being that promises a truly exquisite experience.
Disclaimer
You should always consult with your physician or other health care professional before taking any nutritional, herbal remedies or adopting any health advice, whether offered on the Site or otherwise.